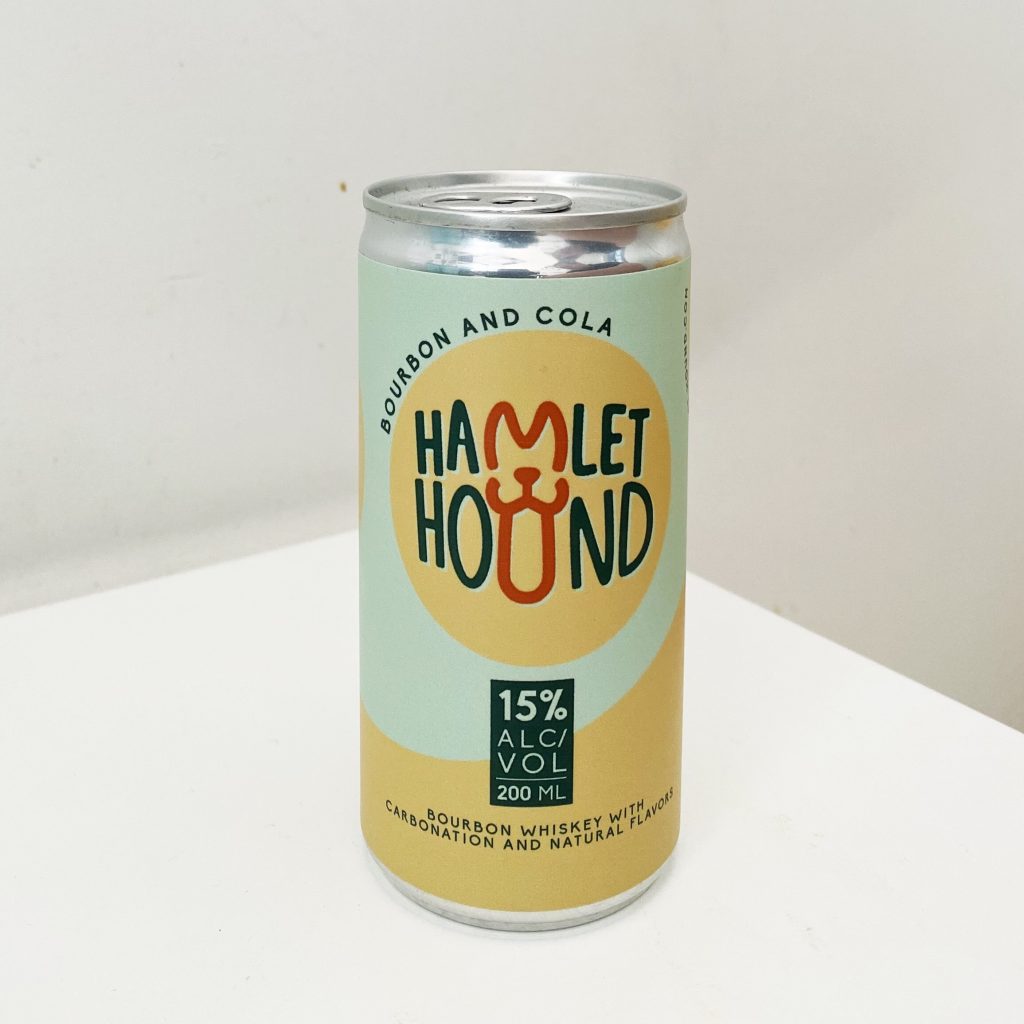 Hamlet Hound Bourbon & Cola
Hamlet Hound Bourbon & Cola is small batch bourbon, cola, and a kick of carbonation. What's in the cola, you ask? Our custom concoction includes lavender, citrus oils and juices, spices – and of course, a bit of cola nut. It's sweetened with honey, molasses and a pinch of actual sugar, but not a hint of corn syrup. No artificial flavors or colors – nothing included that you couldn't find at a farmer's market or a fancy grocery store. But we do the mixing for you. At 15% ABV, it's perfect for when you crave something with a little more bite.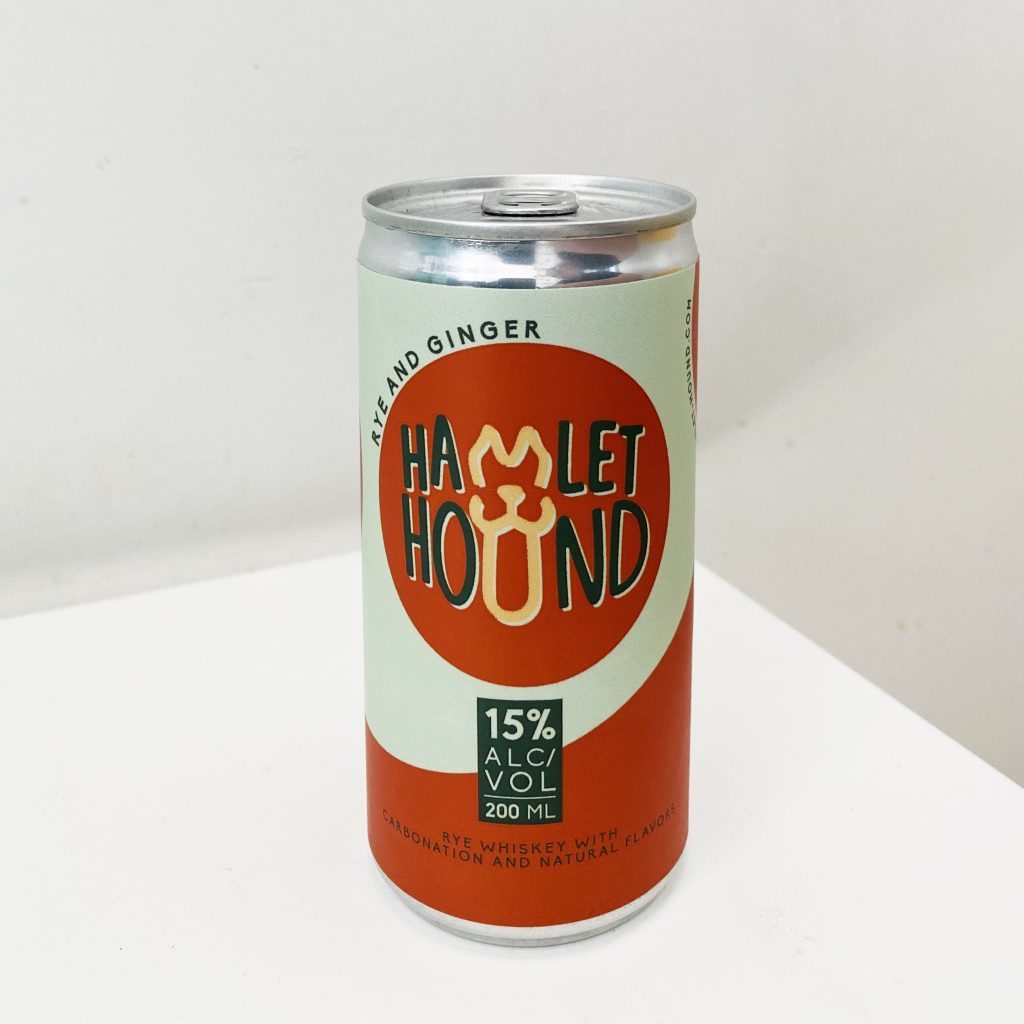 Hamlet Hound Rye & Ginger
Hamlet Hound Rye & Ginger is small batch rye mixed with our custom ginger ale. Like the original Bourbon & Cola, we keep it simple.  Nothing artificial and not even a whiff of corn syrup.  Just rye, ginger, cinnamon, citrus juice and a bit of actual sugar to round it out.  It's just the thing for when you want to get a bit spicy.  And yup, it still clocks in at a very serious 15% ABV.