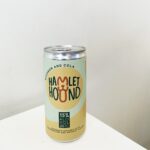 Hamlet Hound Bourbon & Cola
Hamlet Hound Bourbon & Cola is small batch bourbon, cola, and a kick of carbonation. What's in the cola, you ask? Our custom concoction includes lavender, citrus oils and juices, spices – and of course, a bit of cola nut. It's sweetened with honey, molasses and a pinch of actual sugar, but not a hint of corn syrup. No artificial flavors or colors – nothing included that you couldn't find at a farmers market or a fancy grocery store. But we do the mixing for you. At 15% ABV, it's perfect for when you crave something with a little more bite.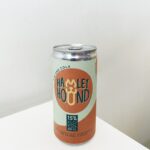 COMING SOON: Hamlet Hound Rye & Ginger
The barrels of rye are ready and waiting.
The snazzy new labels are heading to the printer.
And we're fussing over the final sample batches of our ginger ale formula.
Things are about to get spicy.